Christ-Centered Excellence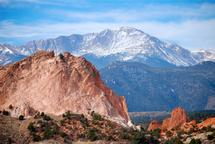 Employment Opportunities
The following school areas have job openings for the 2019-2020 school year:
Daycare Teacher(s)
-Part-time (20-30 hrs/week), hourly position
- Responsible for preschool and/or elementary age students
- Must be State of Colorado Early Childhood certified (COEC site for Early Childhood)
- Applications and resumes may be emailed to Pikes Peak Christian School via the Employment Inquiry below. To send by mail: PPCS, Attn. Ms. Cindy Whitney, 5905 Flintridge Drive, Colorado Springs, CO. 80918. Please direct phone inquiries to Ms. Cindy Whitney at 719-598-8610.
Preschool
No current openings
Elementary School
No current openings
Middle/High School
No current openings
Application Information
We do accept applications throughout the school year, and keep them on file for a calendar year. If you would like to submit an application please feel free to come by the school office between the hours of 8:00 - 4:00 to pick one up or download an application by clicking on the appropriate file below.
EMPLOYMENT INQUIRY: