Christ-Centered Excellence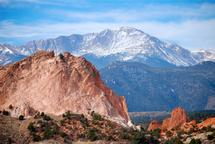 Benefit Dinner and Auction

- Designed by Jenny Bolt
Mark your calendars for Saturday, November 10th. Get ready for the holiday season by attending Pikes Peak Christian School's Annual Benefit Dinner and Auction. Enjoy a great meal, a live and silent auction where you can bid on unique gifts to benefit PPCS students. Dinner reservations will begin in early October. Donated auction items are being accepted at the school main office. Contact Kim Sanders, 719-598-8610, ksanders@ppcseagles.org.
Schedule of Evening Events
4:30 - 6:00 pm
Silent Auction
Taking place in the
GYMNASIUM
6:00 - 8:00 pm
Dinner
Student Performances
Live Auction
Dessert Auction
Taking place in the
AUDITORIUM

A Small Sampling of Items and Services:
Disneyworld Park Hoppers
Great Wolf Lodge
PPCS Kindergarten and High School Graduation Front Row Seating and Parking
Specialty Desserts, Restaurant gift cards
Jewelry
Waunita Hot Springs vacation
Ice Skating Passes
Cinemark Passes
PPCS Elementary Principal for the Day
PPCS teacher related packages and experiences
PPCS class sponsored items
PLEASE NOTE:
All items donated to PPCS Auction including class projects are the property of PPCS and are available ONLY at the PPCS Auction. Any reproduction of items will be at the discretion of and for the benefit of Pikes Peak Christian School.