Christ-Centered Excellence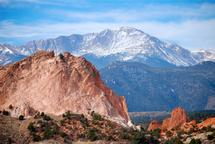 COVID-19 PRECAUTIONS
for on-campus learning starting August 11th
ELEMENTARY PARENTS & STUDENTS
To mitigate the potential spread of COVID-19 to the best of our ability, the following are the procedures that are planned to be implemented during your child's school day. Please understand these actions serve to mitigate, not eliminate, risks related to COVID-19. Also, the following procedures are subject to change at any time due to local or state regulations.
ALL PARENTS/GUARDIANS AND ANYONE OVER 10 YEARS OLD ARE TO WEAR A MASK WHILE IN THE SCHOOL BUILDING D UNTIL FURTHER NOTICE.
SCHOOL PHILOSOPHY REGARDING MITIGATION VS. CLOSURE
The school philosophy is to first implement practical mitigation policies and protocols at varying degrees to allow for effective and positive in-person/on-campus learning as long and as sustainable as safely possible. As a last option, school closures and/or moves to off-campus learning will be driven by local or state regulations regarding COVID-19 "outbreaks" in school areas, the entire school or in the local community.
AT HOME EXPECTATION
Every Parent/Guardian is expected to monitor themselves and their student(s) for signs of illness every morning. Adults or students are not to come to school if they are ill. The minimum stay at home symptoms are as follows:
If within 24 hours one has experienced:

Fever (temperature of 100 degrees or higher)
Vomiting, Diarrhea
Flu-like or COVID-19 symptoms
Started antibiotics for an illness
MORNING DROP OFF
Masks are to be worn during this time by parents and encouraged for students (5th grade it is required) due to the number of people that will be in a shared area.
Kindergarten students may have one (1) masked parent enter with them to be dropped off at the classroom.
1st – 5th Grade parents are to drop their child off at the curb at the East entrance.
Security Guards will continue to meet students at the East doors. Students will be directed into the auditorium to sit in their class's assigned area.
The lunch table will be set up in the breezeway so that parents can assist students that need help ordering their lunch. An alternate area will be decided for days when there is inclement weather.
LOCKERS
Students will proceed directly to their classroom from the auditorium. NO ONE is to go to their locker immediately. There will be a set schedule for each class to put coats and backpacks into lockers in small groups. Please remind your student of this if they arrive after 8:05.
IN THE CLASSROOM
To best enable practical distancing, student desks will be placed at a minimum distance of 3 feet from each other when possible.
With such desk distancing, the current plan is that masks will not be required in the classroom for students in K-4. The exception to this is if students are working directly in pairs or small groups, then masks would be needed.
Teachers will be wearing masks when with students. Following the expiration of the Colorado mask mandate, teachers may not be required to wear a mask when presenting lessons if at least 6 feet from the students. When working more closely, or with a small group or an individual a mask will be worn by the teacher.
LUNCH
Students will be spread out with the goal of having 3 ft. on all sides. Hands will be washed or sanitized before going to the lunchroom.
During recess the playground will be separated into 4 areas. Each class will be in their own area and will rotate to a different area each day.
SPECIALS
Students will wash/sanitize hands before changing rooms and when returning to their class. Specials teachers will spray/wipe down areas in between classes.
A minimum 3-foot distance between students will be kept to the best of the teacher's ability.
P.E will be outside as often as weather permits.
RECESS
For those grades with an extra recess there will only be one class on the playground at a time. Students will wash/sanitize their hands when returning to the classroom.
PICK-UP LINE
Students and Parents are to wear a mask during this time. We are requesting that all parents use the car line to pick their child up.
PARENT VISITATION
Initially, visitors will be discouraged to the building during the school day, with exception to conducting school business in the office.
Parents need to schedule an appointment if they need to speak to a teacher at the end of the day.
VENTILATION
Every classroom and most common areas are serviced by a regularly maintained HVAC system that will be managed to regulate airflow and temperature control as recommended by the ASHRAE. The gym is service by an outdoor air ventilation system. Outdoor air ventilation will be used whenever possible in the building.
OUTDOOR ACTIVITY
Teachers and staff will take advantage of doing class and other activities as is practical and effective whenever possible.
HIGH RISK STUDENTS/FAMILY MEMBERS
Students, and students who live with a family member, who have a documented medical diagnosis that puts them in the high-risk category for COVID-19 have the option to come to school or arrange for special absentee status. PPCS recommends families have their physician review PPCS mitigation steps to help families determine the best decision. Special absentee arrangements (long-term absent work, not full online learning as in the Spring) for high-risk students, or students with high-risk family members, are to be discussed with the school area principal and teacher. Absences by students who are not in a high-risk situation will be managed as a regular absence and are not subject to special arrangements.