Christ-Centered Excellence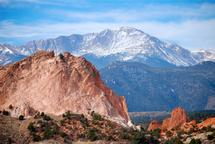 General & STEM Elective Courses
Elective Courses are offered quarterly on a rotating basis with limited exceptions. Students are able to take two electives per quarter, with all electives being offered within a two year cycle.
AIDE
Students aide a teacher in grading, organizing and other tasks on a daily basis.
Prerequisite: Teacher and principal recommendation
Grade: 11, 12 Length: 1 quarter Credit: ¼
COMPUTER APPLICATIONS (Required freshman year)
In this course students will learn basic understandings of hardware, software, communications and internet use. Several applications of software will be used to complete various projects and prepare students for basic software use for high school class needs. The course is Microsoft based with use of Google Suite applications as well.
Grades: 9 Length: 1 semester Credit: ½
COOKING
Students will learn cooking basics and prepare several dishes from appetizers to desserts in the process.
Grade: 9-12 Length: 1 quarter Credit: ¼
CREATIVE WRITING
Students will develop and use their creativity through several forms of writing including word expansion, poetry, journaling, short stories, and free writing.
Grade: 9-12 Length: 1 quarter Credit: ¼
GIRLS BIBLE FOCUSED SMALL GROUP
Students will be in a small group environment studying and discussing Biblical concepts directly related to young women.
Grade: 9-12 Length: 1 quarter Credit: ¼
GRAND CANYON UNIVERSITY DUAL CREDIT COURSES
Specific GPA requirements needed for online classes provided by GCU. Additional cost is required. Must be approved by Academic Advisor and Principal.
Grade: 11-12 Length: 1 semester Credit: ½
JOURNALISM
Students will create a multimedia school newspaper using video and print. Skills of reporting, interviewing, editing and summarizing will be used.
Prerequisite: Teacher recommendation
Grades: 9-12 Length: 1 quarter Credit: ¼
LIFE SKILLS
Students will learn essentials regarding living on their own after high school. Areas taught and experienced include budgeting, grocery shopping, basic vehicle care, apartment rental process, resume writing and interviewing.
Grade: 11-12 Length: 1 quarter Credit: ¼
PHYSICAL EDUCATION (Required sophomore year)
Students will experience and grow in fitness activities and techniques, as well as developing an enjoyment for lifetime sports and activities. Knowledge of team sports and related skills are developed. Cardiovascular activities and strength training are taught, including personal goal setting. Leadership, Christian values and the concept of competition with honor are core aspects of the course.
Grade: 10 Length: 1 semester Credit: ½
SAT/ACT PREP
Students will be taught basic techniqes and study habits to better their opportunities to score well on the college required SAT or ACT tests. Several opportunities for practice and review of questions is provided.
Grade: 9-12 Length: 1 quarter Credit: ¼
SEWING & QUILTING
Students will learn the basics of sewing and quilting by creating several projects through use of sewing machines and patterns.
Grade: 9-12 Length: 1 quarter Credit: ¼
SPANISH THRU MISSIONS
A practical and personal approach to equipping students to share the gospel both in their domestic lives and abroad. This will include more church, worship, and missions field vocabulary and phrases. They will draft their own testimonies, learn how to lead and sing worship songs in Spanish, explore issues of the immigrant population in the United States, and research the successful and unsuccessful missions models in Central America, South America, and Spain.
Grade: 9-12 Length: 1 quarter Credit: ¼
STEM
Students will learn programming, design, and application of technology through the creation and use of robotics, 3D printing, and software programming. Projects include building drones, creating video games, repairing of technology and many other creative tech projects.
Grade: 9-12 Length: 1 quarter Credit: ¼
WEIGHTLIFTING/ PERSONAL TRAINING
Students will participate in a personal fitness program that teaches proper use of weights and other strenght training.
Grade: 9-12 Length: 1 quarter Credit: ¼
Course Notes:
(1) Courses using college level curriculum are annotated with an "*"
(2) Courses offered with an honors option on a weighted 5.0 scale are annotated with an "(H)"