Christ-Centered Excellence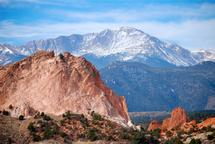 College Planning
Questions?? Please email: Kim Sanders, Academic Counselor, ksanders@ppcseagles.org
Upcoming College Visits
This year we are again happy to provide the students with the opportunity to visit some college representatives here on campus. They are always scheduled for high school lunch and will set up their tables in the commons.
August 21, 2018
Harding University
September 24, 2018
York College
Concordia University
Eastern University
Dallas Baptist Univeristy
Northwestern College
September 27, 2018
Lee University
Upcoming 2018 Fall College Fairs
These fairs are an opportunity to speak with representatives from several different colleges.
You will have a chance to ask questions regarding scholarships, financial aid, enrollment procedures, deadlines, etc.
Register online at www.GoToCollegeFairs.com
Christian College Fair
Monday, September 24th @ CSCS - 6:00 - 8:00
PSAT Test Information
PPCS will be administering the PSAT test for all sophomores and juniors. The PSAT /NMSQT is the practice test for the SAT and gives students a good measurement of where they are in compairison to other college bound students. For juniors it is a good warm up for the SAT and could also put you in the running for the National Merit Scholarship.
The PSAT will be Wednesday, October 10 from 8:10 - 11:45.
ACT & SAT Tests
General Information:
These tests can be taken as many times as you would like between the sophomore and senior years.
It is recommended they be taken after the first semester of your junior year and before the end of the first semester of your senior year.

If you take the ACT more than once, you can request the specific test date scores you would like to be sent to the college(s) of your choice.
The scores for the ACT range from 1 - 36 for each test (English, Math, Reading, & Science). The average 2016 National scores for the ACT are English 20.1, Math 20.6, Reading 21.3, Science 20.8, and the average composite score is 20.8.
In compairison the average composite score for PPCS graduates is 24.1.
If you take the SAT more than once, each set of scores will be sent to the college(s) of your choice. The college you are applying to will look at the highest.
The scores for the SAT range from 200 - 800 for each test (Critical Reading, Math, and Writing). National average scores for 2015 college bound seniors are Critical Reading 497, Math 511, and Writing 484.
The average SAT scores for PPCS 2015 graduates are; Critical Reading 567, Math 519, Writing 590.
You can register on-line and you will need to include our high school code, 060254.
I have practice tests available in the office for both the ACT and SAT.
For prices or on-line registration please see the ACT or SAT websites.
2018-2019 ACT DATES AND
REGISTRATION DEADLINES

Test Date / Registration Date

Sept. 8 / Aug. 10

Oct. 27 / Sept. 28

Dec. 8 / Nov. 2

Feb. 9 / Jan. 11

Apr. 13 / Mar. 8

June 8 / May 3

July 13 / June 14

2018-2019 SAT DATES AND
REGISTRATION DEADLINES

Test Date / Registration Date

Oct. 6 / Sept. 7

Nov. 3 / Oct. 5

Dec. 1 / Nov. 2

Mar. 9 / Feb. 8

May 4 / Apr. 5

June 1 / May 3
Helpful Links