DONATE ONLINE
Click on the maroon title or picture to provide a secure donation below!
Competition with Honor. This principle guides our multiple sports teams. Our student athletes do not just compete, they learn the character, discipline and skills it takes to be team players in life. Your support provides the equipment, tools and supplies that enable our student athletes to participate in developmental and competitive sports.
Keeping Christian Education Affordable. Each November PPCS holds this fun filled event. A delicious meal is prepared and served by our students while attendees participate in an exciting live and silent auction. If you are unable to attend this fun and exciting event, please consider making a donation that supplements the many costs of providing a quality education that makes an eternal difference.
Help us with the cost to replace our gym bleachers. For over twenty years our bleachers have been a place for students, families, and visitors to rest, celebrate and connect. Our goal is to raise funds to help cover the remaining $45,000 cost for the install of new, school colored bleachers with modern safety features and wheelchair cutouts.
Provide A Christian Education. Even our affordable tuition costs can prevent many students from experiencing a Christ-centered education. Established in memory of an alumnus, your gift to this scholarship fund provides students who otherwise could not attend PPCS due to financial limitations the incredible opportunity of a private, quality education.
Creativity for Life. Support our diverse Art, Drama and Music programs that encourage and develop the creative skills of our students. Your gifts allow us to develop the talents of Preschool-12th grade students through avenues that glorify the Creator and establish a life long love for the arts.
Make a Difference. Support the work of Pikes Peak Christian School in bringing a high quality, Christ-centered education to students in our local community and around the world. Your gift helps us continue to provide an affordable tuition for an excellent program that is so needed in our world today.
Visible Christ-like Influence. The H2 Project allows each student and staff member at PPCS to love our neighbor as ourselves by our service to our local community. These service projects help to build Christ-centered character in our students as well as to deliver the Christian spirit of compassion to senior adults, children with terminal illness, our environment, and to those less fortunate and struggling financially. Your gift and generosity towards this event will help Pikes Peak Christian School extend and advance our mission to provide a Christ-centered education to more of our area youth.
Light in the Darkness.
Aide students and families who are faced with a significant life crisis or tragedy.
This fund was created in loving memory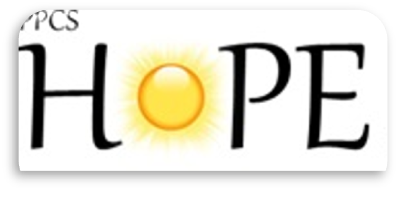 and honor of Hope Evans, who invested much of her energy and passion into volunteering at PPCS throughout many challenges and crises she and her family faced over the years. Her love for students and Christian education lives on through this fund, in providing financial help and loving hope to those who face difficult life circumstances.
S
cience, Tech, Engineering and Math.
Support our growing K-12 STEM projects and classes that practically prepare students with the skills to impact the 21st Century. Your gift enables diverse hands on projects and tech in the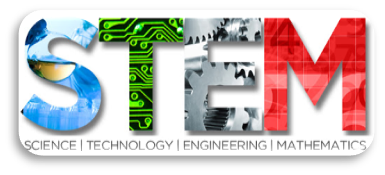 classroom that includes computers, robotics, 3D tech, coding software, virtual reality, hydroponics, lab experiments and so much more!