High School Curriculum
Please use the following link to access a PDF version of our High School Course Catalog: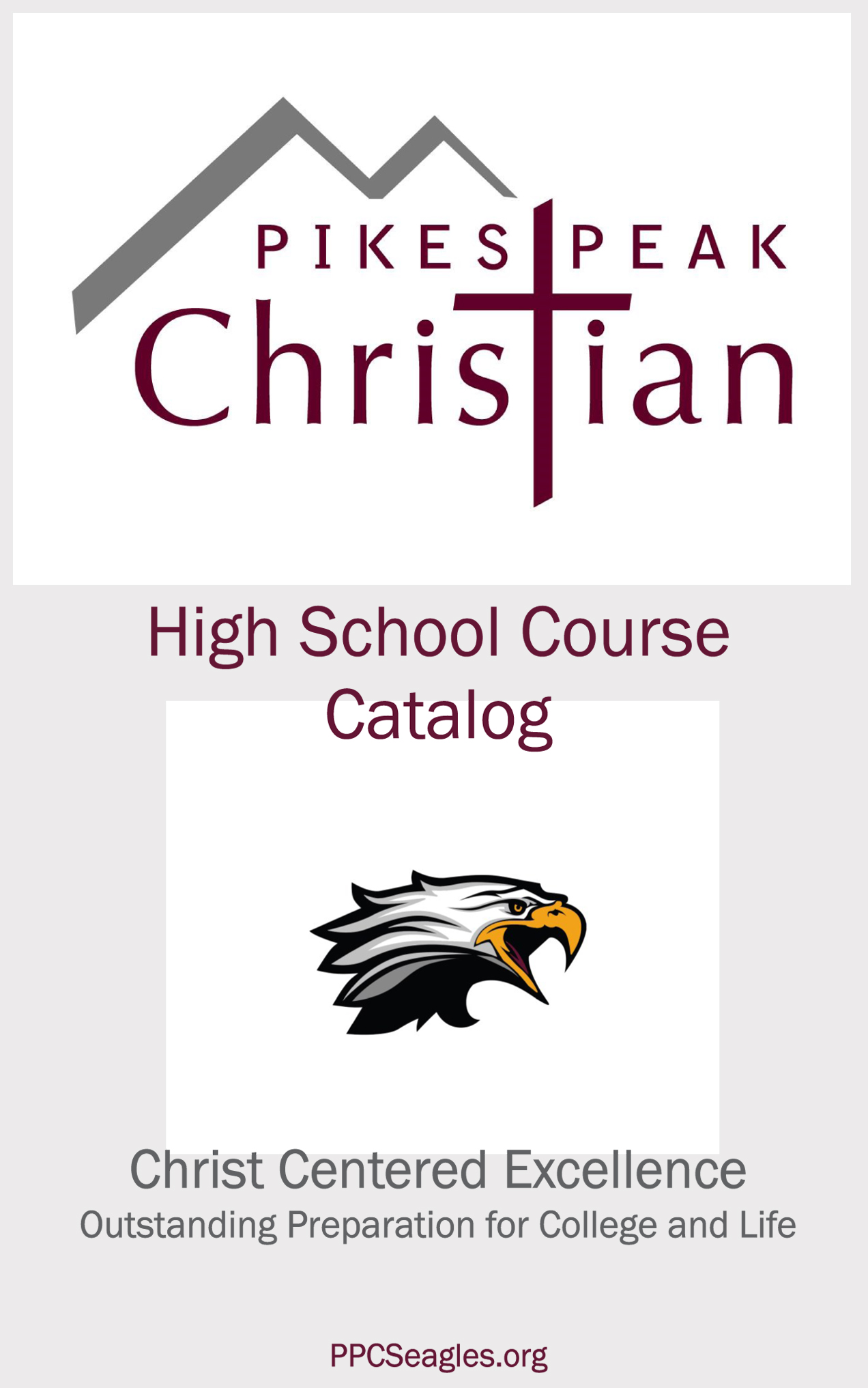 Our Christ-centered curriculum has been developed by teachers to meet and exceed state standards, while emphasizing the Biblical worldview through instruction. Students use texts and materials that have been selected by a Curriculum Committee and the administrators. Pikes Peak Christian School strives to provide a strong curriculum in every subject for every grade level. This philosophy requires the adoption of texts from several different publishers, and occasionally utilizing college texts. Some of the current publishers are: ACSI Press, Houghton-Mifflin, Prentice Hall, Scott Foresman, Addison-Wesley, Glencoe/McGraw Hill and Lifeway.


Honors Classes
Students assimilate knowledge at different rates. For those high school students (ninth-twelfth grades) in a given class who the teacher determines are ready for deeper and more challenging work, an honors program of study has been instituted. The honors work will be based on a 5.0 scale versus the normal 4.0 scale to reflect the more challenging studies taken by the student. Each class in this category will have "Honors" annotated on the transcript.
Advanced Placement classes
AP courses provide a head start on college-level work. They improve students' writing skills and sharpen their problem-solving techniques. Additionally, students develop the study habits necessary for tackling rigorous course work that will be expected of students in college. Through AP exams, students have the opportunity to earn credit or advanced standing at most of the nation's colleges and universities. AP exams are not prepaid through tuition.