Middle School Curriculum
Please use the following link to access a PDF version of our Middle School Course Catalog: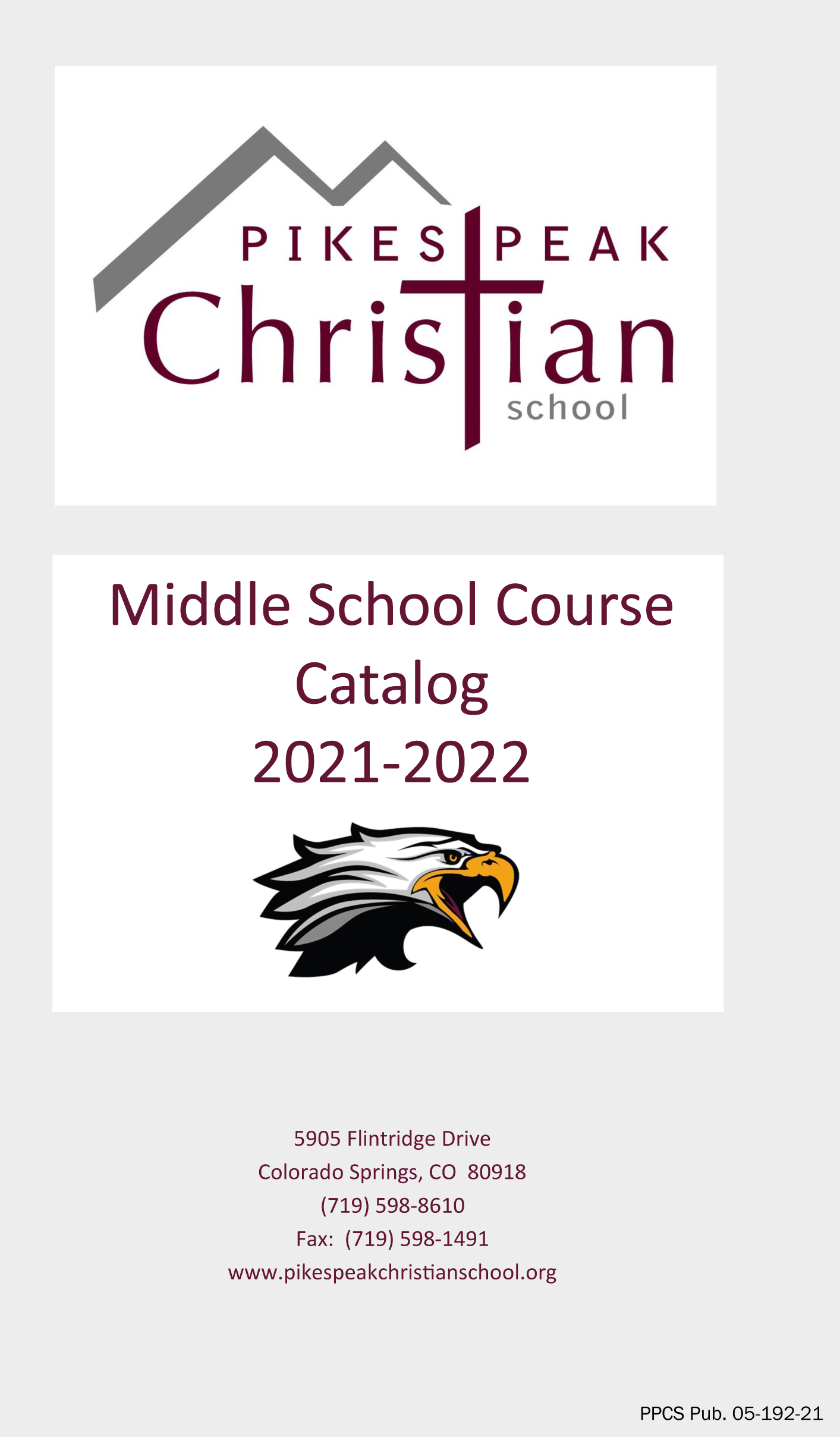 Our Christ-centered curriculum has been developed by teachers to meet and exceed state standards, while emphasizing the Biblical worldview through instruction. Students use texts and materials that have been selected by a Curriculum Committee and the administrators. Pikes Peak Christian School strives to provide a strong curriculum in every subject for every grade level. This philosophy requires the adoption of texts from several different publishers, and occasionally utilizing college texts. Some of the current publishers are: Houghton-Mifflin, Prentice Hall, Scott Foresman, BJU Press, Holt McDougal, MacMillan, Pearson, and Summit Ministries.