Christ-Centered Excellence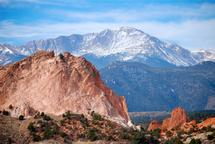 International Students

Pikes Peak Christian School operates in service to our God and Lord Jesus Christ to provide a quality, Bible-based education, taught by Christian teachers in a safe and compassionate environment. For this reason, PPCS accepts international students (non-U.S. citizens between the ages of 14-18) wanting to prepare themselves in a Christian school for college. PPCS has been accepting and educating International Students for over 10 years. In the past our International Students have come from South Korea, Jamaica, France, Indonesia, Ukraine, as well as other great places around the world!

International Students must provide all regular admission/enrollment information, as well as other required documentation. For more information please contact:

​

Terrie Gardner

PPCS can aid International Students with the I-20 form and F-1 VISA process, and host family assignment upon acceptance.

All international students must show evidence of the following:

An English competency score to ensure the student can succeed in the academic environment. Failure to provide English competency scores will delay or preclude the student from attending PPCS.

An excellent academic record as documented by transcripts.

No behavior problems of concern as verified through student interview and recommendations.

Goals regarding attending and graduating high school in the United States, as well as pursuing a college education.

Willingness for becoming immersed in American Society through language and culture.